Bowls to hold filter sleeves
Company specialized in bowls, fastening and alignment of filter sleeves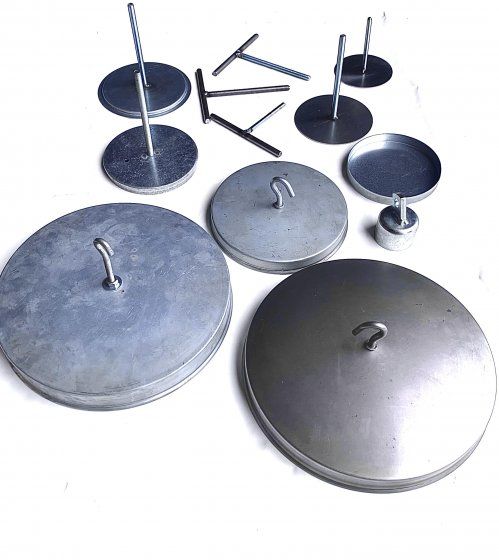 The bowls are one of the key pieces for attaching the sleeve to the cell plate or the filter structure and at Tame we are specialists in manufacturing them in small, medium or large lines. Specifically, the bowls to hold filter sleeves that we manufacture in our workshop are responsible for keeping the sleeve attached to the cell plate as well as maintaining the correct tension and resist the loads produced by the filtering element.
Manufacture of personalized bowls to hold filter sleeves
The bowls to hold filter sleeves can be manufactured according to your needs and specifications, since we adapt completely to what you ask us. In the same way, we can use a wide variety of materials, depending on where they are going to be placed, the function they have to achieve and the use they are going to give them. One of the most important points is that it is a very sensitive element, which is exposed to such negative factors as corrosion, gases, heat and humidity. For this reason, if you want bowl with a great durability over time and a high quality, we will recommend that you get them in a specific material (the one we see most appropriate according to what you need). Moreover, the bowls can also be manufactured with a surface coating and / or treatment that will make them very resistant to a specific factor: the high temperatures.
At Tame Industrial we offer you a serious, professional service in which quality is above all things. For this reason, it can be said that in our facilities you will find everything you need for the production of your goods. As we have already told you, we are specialists in the manufacture and distribution of all types of sleeve components, so you can request us practically everything you need. In addition, at Tame we offer you a personalized-made development service, which means that we make the number of pieces you ask us with the specific size that you want (we have machines prepared for all kinds of measurements). Specifically, in our workshop we have a mock cell plate for each product, which allows us to test each product before it reaches to the customer. For us, checking the pieces before their distribution is another of the pillars that define us in terms of quality.
TYPES OF HOLDING BOWLS
The holder bowls that we manufacture at Tame can have a marked edge that serves to better fit and reduce vibrations, depending on the function and the resistance to corrosion it requires. In addition, as we have already told you, these bowls can be manufactured in different materials like: carbon steel, galvanized steel and stainless steel. Ask us for more information right now and we will give you a personalized budget without any commitment; At Tame we are at your disposal for everything that you need.
OTHER SERVICES WE OFFER
At Tame we are exclusively dedicated to the manufacture of components for filter sleeves, among which are the holder bowls. In addition, we make other types of accessories and components, specifically, tension springs that serve to absorb the pressure and the movement caused by the sleeve or filter and "SNAP-LOCK" type hose clamps. The main objective of this element is to reduce the leaks that may occur and the movements of the sleeves.
At Tame we offer you personalized solutions from start to finish. Ask us