Flat strips
At Tame industrial we manufacture a wide range of flat strips, adapted to the measures you need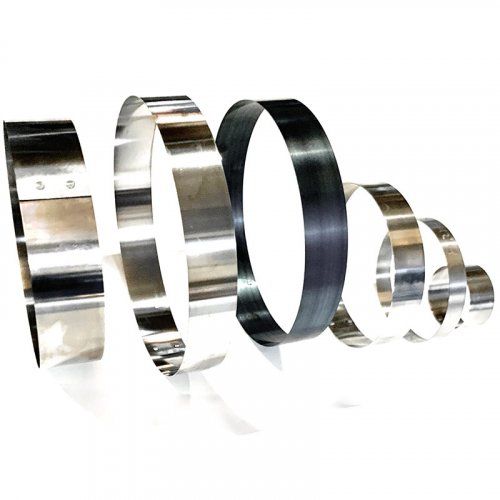 If you are looking for a company with a long professional career and extensive experience in the sector of the realization of flat strips personalized to your needs, at Tame Industrial we can offer you what you need. Personalized attention, an adapted service to your needs and a price adjusted to the quality of the product are our guarantees. We offer customized solutions related to the flat strips that you need. Do not waste your time and call us right now, we will attend you personally and explain, if you need, the characteristics of our service.
We manufacture flat strips with the measures that you need
At Tame Industrial we stand out not only for the personalized manufacturing of flat strips of different sizes and materials, also because we are a recognized company, dedicated to the realization of all types of components for filter sleeves and accessories. Flat strips are just a number in the long list of products that we manufacture in our workshop, such as snap ring fasteners, bag house fasteners, steel fixing rings, stainless steel threaded parts, venturis for filter cages and filter sleeves. Trust in a leading company in the sector and be assured of having the specific parts that you need, without any margin of error.
The same as perforated strips, the flat strips that we develop at Tame Industrial are made taking into account the principles of quality and safety above all. For this reason, we manufacture all flat strips in two premium components: stainless steel and tempered steel.
With what measures are flat strips made?
The flat strips for filter sleeves that we develop in stainless steel can be presented in different sizes, depending on the needs you have: 12 mm x 0.4 mm, 15 mm x 0.4 mm, 20 mm x 0.4 mm, 25 mm x 0, 4 mm and 30 mm x 0.4 mm. However, the pieces made of hardened steel are made with concrete measures, 30 mm x 0.38 mm. If you need that we manufacture any strip with special measures, contact us and we will study the feasibility of your proposal.
If you want to save time in the assembly of filter sleeves, do not hesitate and ask us more information about perforated strips.