Manufacturer of personalized springs
At Tame Industrial you can ask us for everything you need, including personalized springs.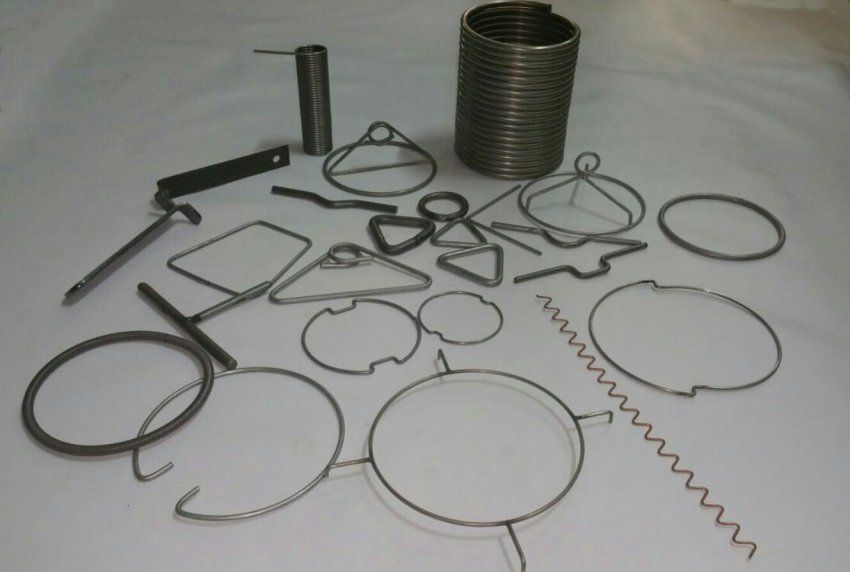 Many times, the general public is completely unaware of everything behind the manufacture of an appliance, vehicle or machine. Many come to mind a factory full of machines and operators who assemble the final product and that's all, but they don't know that both the parts of the machines they are working with and the parts they are assembling have had to be made for another factory before. The industrial sector is circular and is like a large chain that goes from factory to factory and from process to process. At Tame Industrial we are part of this great structure, contributing our small sand granite, as a manufacturer of custom springs. As in the rest of the pieces we make (flat strips, perforated strips, wire rings, environmental filters, etc.) we use the latest technology in the sector and guarantee the highest quality and durability.
We manufacture personalized springs in short and long series, according to your needs
As personalized spring manufacturers we can tell you that we produce both short and long series, which translates into a total personalization of the item. If you are interested in our service and want us to take care of the manufacture of the springs that you need, you just have to contact us, tell us what you need and we will get to work immediately, taking into account everything you have told us. The springs are items that can have tens or hundreds of uses, so we are lucky to work for practically the entire Spanish industry: electrical sector, tool manufacturers, automotive sector, builders, white-line appliances manufacturers and a list that would take us a while to list completely
In the same way, our service as a manufacturer of personalized springs takes into account all the needs of our customers, that is why the compression springs that we carry out are practically done in every way you can imagine. In addition, we cover all the measures you need, from the smallest to the largest.
MANUFACTURER OF PERSONALIZED SPRINGS

Of all shapes: cylindrical, conical, biconical, fixed pitch, variable pitch, with open end and with closed end.

Of any material: steel, galvanized steel, stainless steel, bronze, aluminium, etc.
We can give you a personalized quote about our service as a manufacturer of personalized springs, send us an email with the photo or design of the piece that you want that we manufacture and we will give you accurate and reliable information without any obligation.