Retaining rings
At Tame Industrial we are specialized in the manufacture, completely personalized, of retaining rings or shaped strips for filter sleeves or filter bags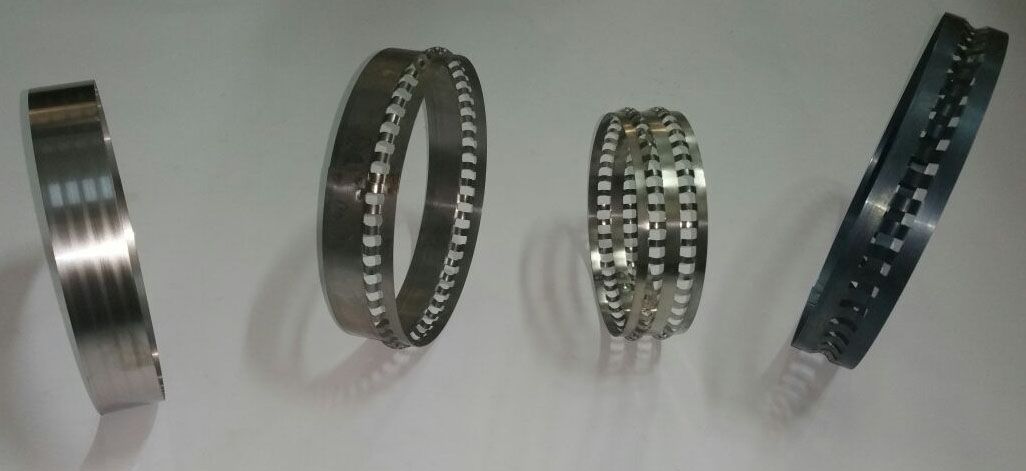 Retention rings are fundamental elements for many industries and manufacturers of parts (for the environment and industrial filters), since they require very high precision and quality. At Tame Industrial we develop this item following your instructions. It is very important that you know that the retaining rings that we make in our workshop do not require any beading profiles, withstand very high temperatures (due to the high quality material in which they are manufactured) and have great durability. All these factors, together with the speed of action on our part, will allow you to save on production costs and you can save time in the sewing and assembly of the filter sleeves, something that also translates into an increase in productivity and decrease in the costs of production.
Our retaining rings are manufactured with a completely exclusive and unique design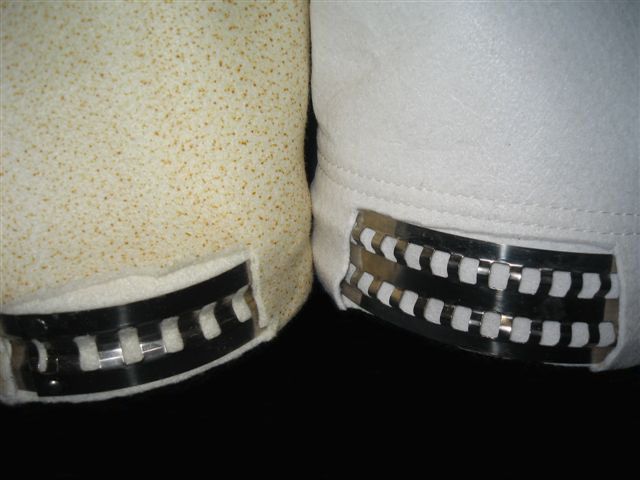 The retaining rings that we manufacture at Tame Industrial provide an insurmountable seal due to the exclusive design that we develop, with a completely flat retaining ring. The ring, of course, is a little bigger than the hole where it is going to be placed, but the torsion closure that we incorporate closes it under pressure and prevents the possibility of leaks or errors. When you are going to make an order you have two options, on the one hand you can ask us to take care of the design and manufacture of the piece, or in the other, you can come with the model or prototype retaining ring you need and ask us to manufacture one or several exactly the same. Remember that at Tame Industrial we manufacture the retaining ring number that you need, without forcing you to acquire a minimum number.
It is also important to note that the retaining rings that we design and manufacture at Tame Industrial have a unique feature, which makes them special: due to their shape and material in which they are manufactured, they allow the filter bags to be manufactured without the need for any seams on the top of the bag, something that is very beneficial during the operation of the machine in question. As is logical, the company saves the cost of the thread and the production of sewn filter bags (the material and the time it would have to spend in this process) which, once again, increases performance and productivity. That is what many of our clients are looking for.
Make your order right now and we will get to work as soon as possible
Of course, at Tame Industrial, we guarantee the delivery of the retaining rings that you have ordered in record time, without unnecessary delays and with the guarantee of some professionals with a long professional career in the sector. If you want to make a specific order of retention rings, contact us through any of the means we provide on our website and we will get to work. Thank you very much for trusting us.