Robotic welding
At Tame Industrial we offer you a professional robot welding service. Trust the best professionals in the sector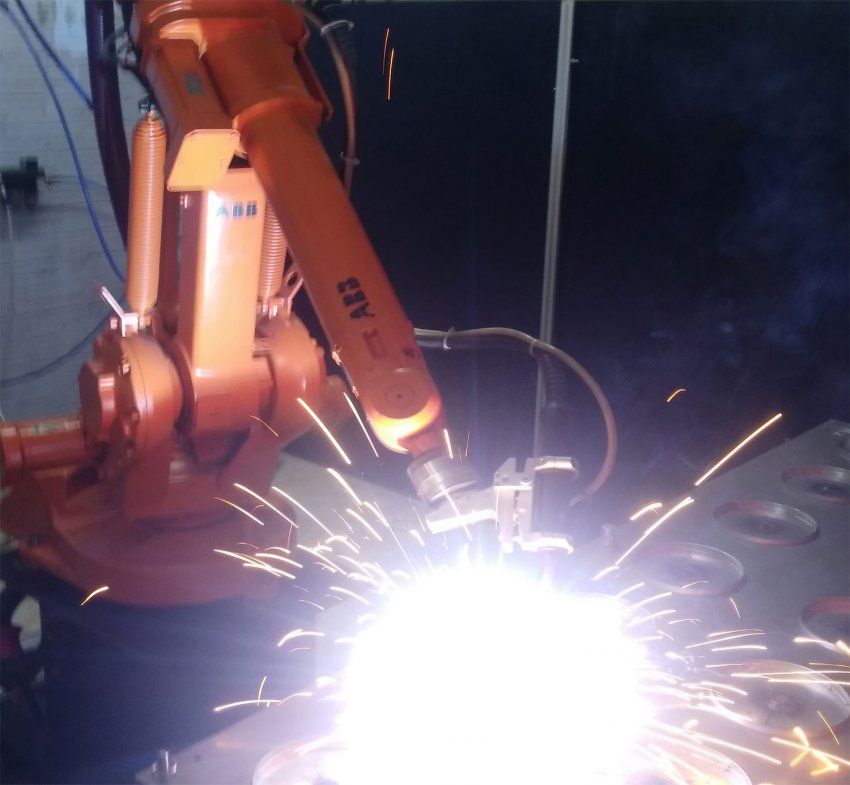 En Tame Industrial we are specialized in performing of all kinds of work related to robotic welding. Robotic welding is one of the fundamental tasks in any industry or robotic company since it allows the union between different elements precisely and without errors. At Tame Industrial we use robotic welding for the manufacture of parts, fasteners and filters that our customers commission us.
We are specialists in robotic welding of different materials and elements
There are many welding methods but at Tame Industrial we have specialized in several of them: MIG MAG robotic welding, TIG technical welding, projection welding and spot welding. With any of them we guarantee maximum precision and quality, since we have the most modern welding machines in the sector. We weld materials of different elements, iron, stainless steel, (AISI-304 and AISI-316) and aluminium.
ADVANCED TECHNIQUES

At Tame Industrial we have the most advanced robot welding techniques. In our workshop we have latest technology welding machines, which guarantee the final quality of all finishes.
PREPARED HUMAN TEAM

Nothing we do at Tame Industrial would be possible without a prepared and serious team. Our technicians are in constant training to offer you the best service available. Ask us all questions.
PERSONALIZED ATTENTION

One of the main advantages that we offer you in Tame Industrial is precisely the attention to our customers. We listen to what you need and we propose different options, so you can choose the one that best suits your request.
EXCLUSIVE DESIGNS

The robotic welding and manufacturing of parts that we do in Tame Industrial are made based on the specific designs that you need, in a personalized way. Tell us what you need and we will develop it for you.
If you want to ask us for a quote or know in more detail what is our robotic welding service, contact us right now and we will assist you personally. Thank you very much for trusting Tame Industrial.